Friday, July 16, 2010
6:00 AM |
Posted by Cara
|
Edit Post
Friday Farrago is a day I give myself a break. I just post "whateva" maybe something thoughtful, maybe a recipe, maybe just stuff...a farrago

.



OK doing the blog hop thing again....I think it worked out nicely last week...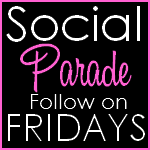 Thoughts on this week....
~ Coxsackie visited us this week. Yuck. My kids don't get sick often and I forget what a pain in the neck it is
~Tonight is my "town" reunion. All ages, not just my specific graduating class. Happy, apprehensive and curious are some of the adjectives I would use to describe how I feel about it. I know I will have a million laughs with my "old" friends and it's fun to see friends from back in the day. I better start getting ready now...can I lose 20lbs by 7 p.m.?
~I now have a kid that drives. Watching her drive away the other afternoon reminded me of how I felt the day I walked away from leaving her at nursery school. She skipped off confident and not a thought about leaving me behind. She drove off the same way. It makes me proud and a little sad at the same time.
~I bought school supplies yesterday. Ick.
Recipes

Labels
Sunday Grateful
(119)
parenting
(39)
recipe
(37)
Friday Farrago
(30)
kids
(14)
pet peeves
(11)
friends
(8)
random thoughts
(8)
black friday II
(7)
Guest blogger
(6)
gardening
(5)
Grumblings
(4)
order
(4)
organizing
(4)
cleaning
(3)
decorating
(3)
family fun
(3)
getting older
(3)
25 questions
(2)
diet
(2)
dilemmas
(2)

Feed: