Friday, July 23, 2010
6:00 AM |
Posted by Cara
|
Edit Post
Last night our book group met to discuss
The Wednesday Sisters by Meg Waite Clayton
This is solely just my opinion (JMO), so you proceed as you will read it or not.
I was really wanting to love this book. I loved the title and the premise. A bunch of women come together looking for friendship and end up being a writing group. Writing stories and essays hoping one day to be published. I loved the name of the park because it reminded me of one in Mayberry that my Wednesday Sisters sat at while our kids played.
It definitely led to some good discussions about feminism, choices, friendship. I didn't connect much with the characters and found myself not really caring about them. I like the characters to stay with me for awhile. They didn't.
It was set in the 60's during the first walk on the moon and the dawn of Women's Lib. Maybe someone who was a young mom at that time would connect with this book more, or if you are interested in that era or like a book with a lot of literary references.
I didn't hate it but I didn't love it. I probably would not recommend it. My friend here may disagree. (what do you think Jenn??) Maybe I had too many expectations for what I thought it should have been about. But that's the great thing about book club. It gets you to read something you may not have picked up. Some you like, some you don't. But there's wine and that always helps!
We are blog hopping again with the help of Smart and Trendy Moms....welcome fellow hoppers!!!!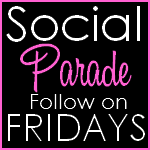 Recipes

Labels
Sunday Grateful
(119)
parenting
(39)
recipe
(37)
Friday Farrago
(30)
kids
(14)
pet peeves
(11)
friends
(8)
random thoughts
(8)
black friday II
(7)
Guest blogger
(6)
gardening
(5)
Grumblings
(4)
order
(4)
organizing
(4)
cleaning
(3)
decorating
(3)
family fun
(3)
getting older
(3)
25 questions
(2)
diet
(2)
dilemmas
(2)

Feed: