Friday, September 10, 2010
7:07 AM |
Posted by Cara
|
Edit Post
Hi. I am out and about today. First two days "week" of school went well. Taking these few days off to have some fun.
We are participating in the 40 & Over Bloghop...hoping to network with some bloggers who are like us!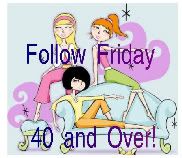 Happy weekend everyone. Next week is the real deal...let's see how that goes!!!
Recipes

Labels
Sunday Grateful
(119)
parenting
(39)
recipe
(37)
Friday Farrago
(30)
kids
(14)
pet peeves
(11)
friends
(8)
random thoughts
(8)
black friday II
(7)
Guest blogger
(6)
gardening
(5)
Grumblings
(4)
order
(4)
organizing
(4)
cleaning
(3)
decorating
(3)
family fun
(3)
getting older
(3)
25 questions
(2)
diet
(2)
dilemmas
(2)

Feed: